CHIMNEYS PLUS HELPS HOMEOWNERS BUILD LASTING VALUE INTO THEIR HOMES, WITH CHIMNEY, FIREPLACE, HOME MAINTENANCE, & GUTTER SERVICES.
Chimneys Plus' branding & messaging were very business-centric, & they lacked a focused & clear marketing strategy to reach their target audience.
M is Good collaborated with the Chimneys Plus team to develop a clear new brand and new brand messaging that shifts the lens to consumer-centric. We also developed an advertising strategy to generate more leads. After developing the messaging and creating the advertising strategy, we executed the campaign, and continue to collaborate and optimize by monitoring key performance indicators (KPIs) and having weekly marketing huddles.
Chimneys Plus with M is Good
.
BRAND MESSAGING
Our home is the epicenter to capture memories. It is a place to celebrate milestones, and capture those God given moments. These moments turn into stories and end up as exaggerated stories that are passed down from generation to generation.
Time with loved ones is precious and it feels like life is always interrupting. We all need help to protect that time together because the best moments— the moments that remind you just how sweet life really is — happen at home.
As a family-first business that is inspired to care for your family we know the significance of what happens when you spend quality
time at home and in your community. We are dedicated to building exceptional value in your home and neighborhood, so that we can help your community protect and enjoy your homes, by simplifying your home maintenance.
When you trust Chimney's Plus to protect your home, you can get back to what matters most – building relationships and memories that last a lifetime. So as your family and neighbors gather together to celebrate and enjoy one another, share stories and laughs, you can feel safe and warm, and focus on what matters most.
BLOG & SOCIAL MEDIA CREATIVE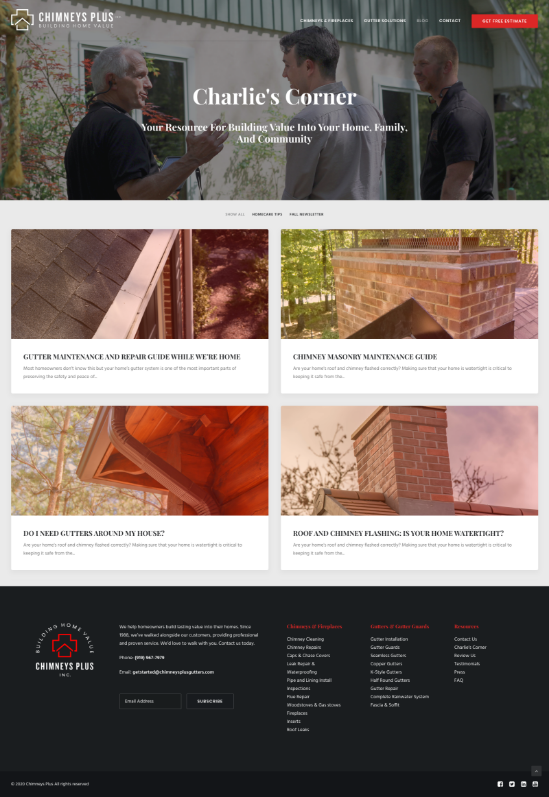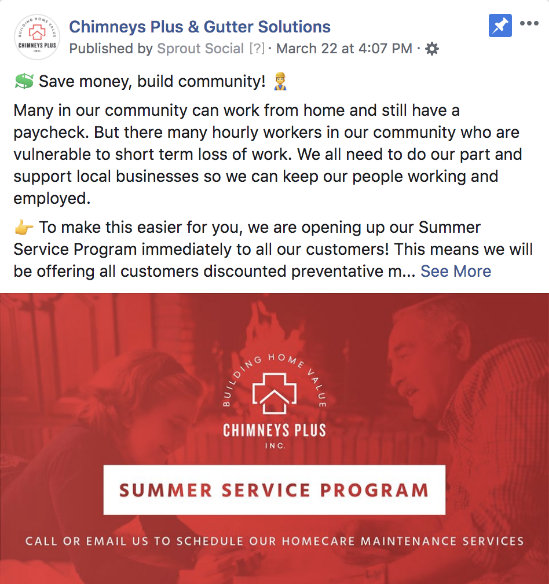 Updated Branding  & Messaging
.
OUR MISSION
"To build exceptional and enduring value into homes, lives, and communities."
OUR METHOD
"We endeavor to be the leader in the comprehensive rain gutter and hearth appliance services in the Triangle area with our commitment to honor all with excellence."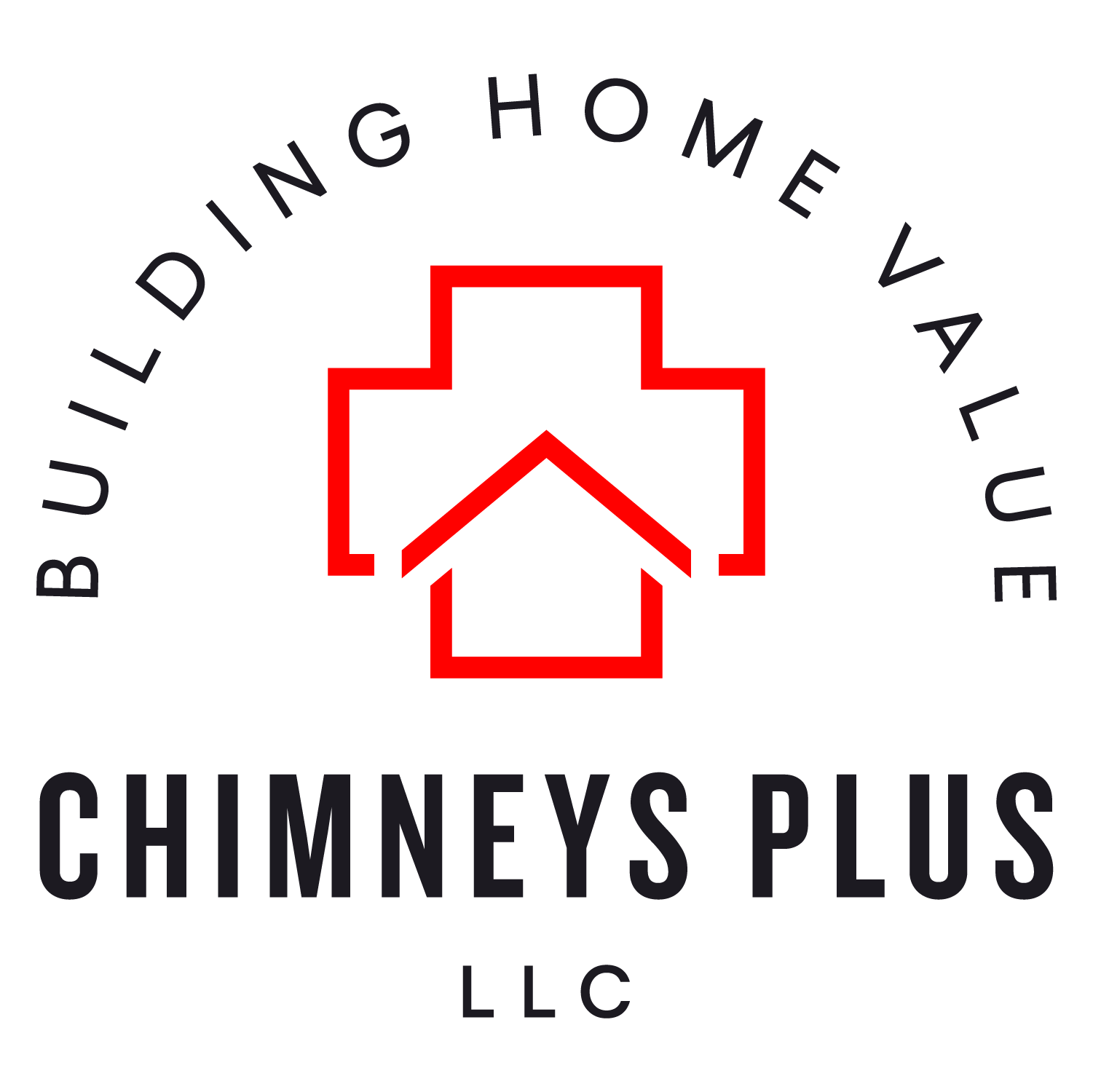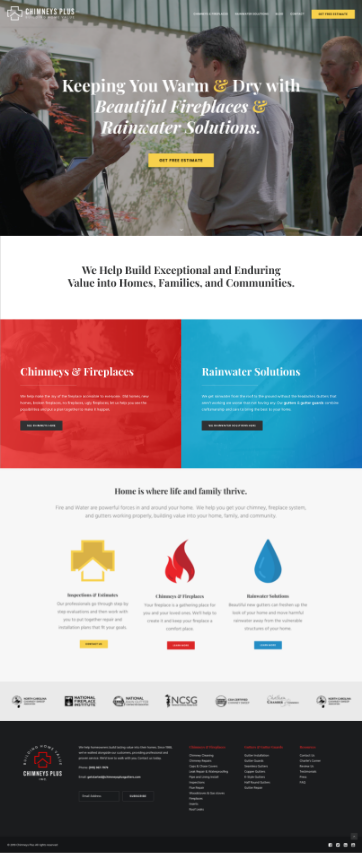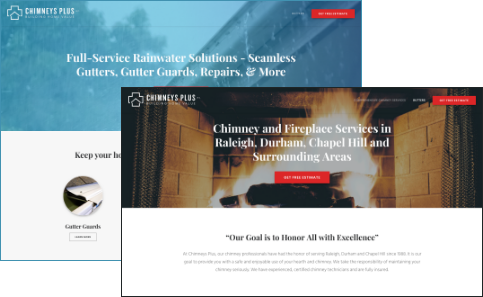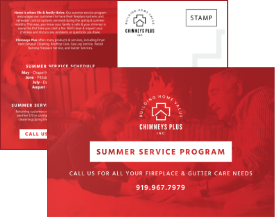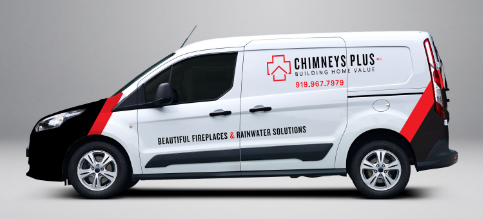 During Chimneys Plus's partnership with M is Good, they have experienced their most profitable stretch in the last ten years. The clarity of their message has created a robust team within the company, which has contributed to greater success. Chimneys Plus has seen increased excitement both within their team internally and in their clients' response.
• Improved employee engagement
• Increased customer satisfaction
• Increased clarity of company vision
• Unified visual identity of fireplace and gutter services across all touch-points
• Modernized company image and brand
• Reached new target markets through digital and traditional marketing efforts.
Increase in qualified leads due to account optimizations
Increase in SEO (organic) traffic from 2017 to 2019
Increase in total leads from 2016 to 2018
"I have worked for and with a few agencies in my career. M is Good is the real deal. They understand how to attract new customers via traditional and digital market platforms. More importantly, they know how to aggregate data to ensure that both of these forms of marketing are working together towards a common goal. Where other agencies would pitch ideas that would be better for the agencies bottom line, M is Good always puts our interests in the front. We always feel like they are treating our team like we are their top customer. I cannot say enough good things about this group of talented marketers. Looking forward to many years of collaboration with this highly effective agency."
– Luke Gendron, Head of Marketing and Sales, Chimneys Plus
The R7 Process has helped hundreds of clients
achieve their goals…
will you be next?

Let's chat.
CLICK HERE AND FILL OUT THE FORM ON THE NEXT PAGE TO GET STARTED.