DEFENDER GEAR IS A BOLD AMERICAN LIFESTYLE BRAND MADE FOR THOSE WHO LIVE A LIFE OF PURPOSE, PASSION, & LOVE FOR OUR COUNTRY.
Using the 7 steps in R7 to help transform vision into reality, Defender Gear's brand was created & built with M is Good's support every step of the way.
From identifying the brand vision and promise to the branding and web design to messaging and advertising strategy, we've walked alongside the Defender Gear team through it all. After developing the brand, design, messaging, and, advertising strategy, we continue to collaborate and expand the brand by monitoring key performance indicators (KPIs) and having consistent marketing huddles.
Defender Gear with M is Good
.
BRAND MESSAGING
If passion for freedom burns in your heart, it's time to stand proudly and boldly uphold the rights that so many men and women
laid down their lives for.
We must defend our freedoms, and live a life of purpose and passion that honors the sacrifices that have been made.
Let's take a stand together not for you or for me, but for our children and grandchildren.
When you put your defender gear apparel on, it's not just a piece of clothing with the American flag on it. It's a symbol of you breaking free from the silence, your spirit of independence, the same as our Founders. It is a proclamation of freedom. It is a demonstration of dedication and loyalty to this great country. It's an act of preservation for the American way of life. It's an act of rebellion against the forces of elitism, progressivism, and big government.
And most importantly it is a pledge to continue defending freedom for ourselves, your family, and friends around you, a step closer to preserving the next generation.
WEBSITE & SOCIAL MEDIA CREATIVE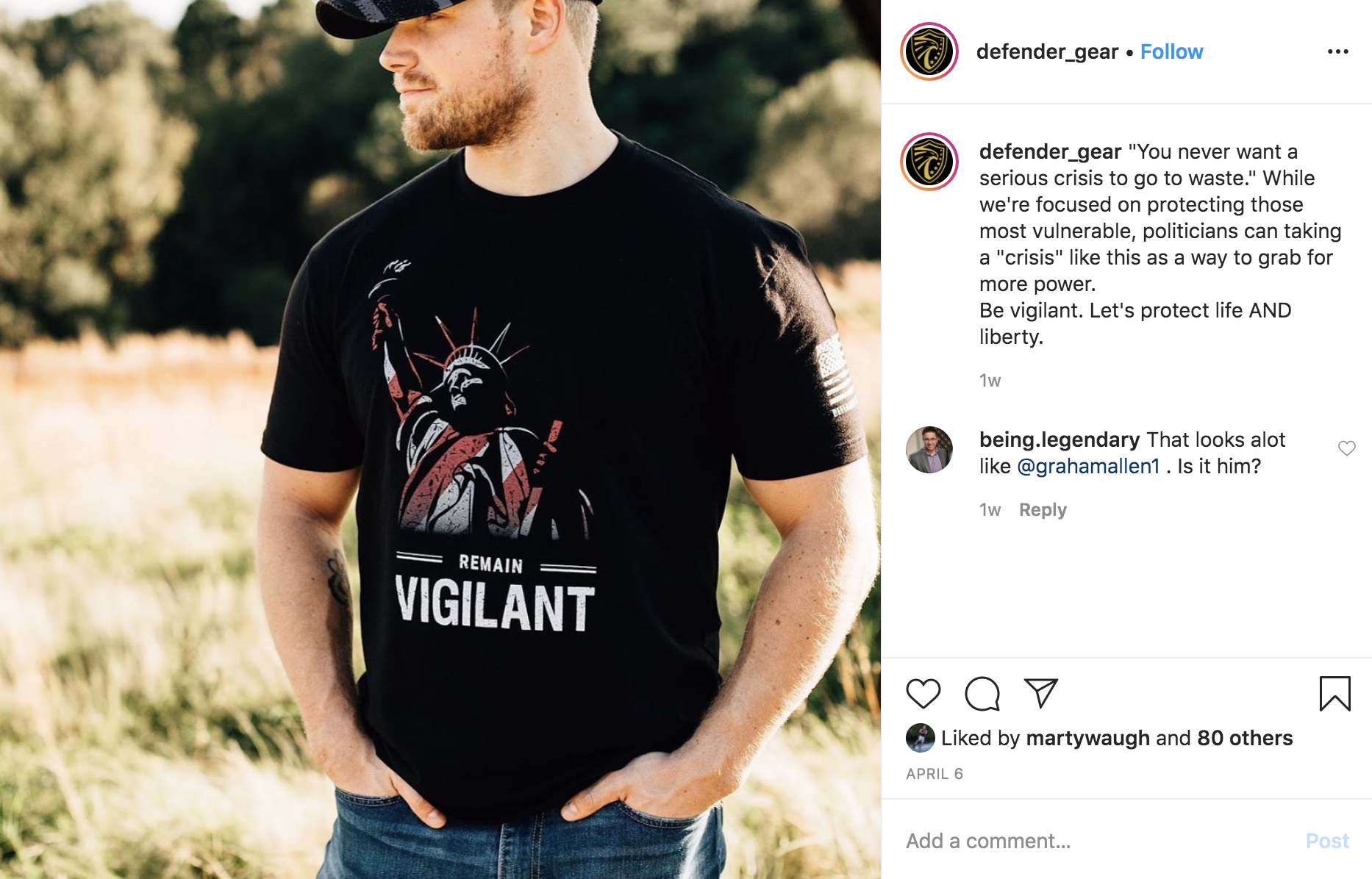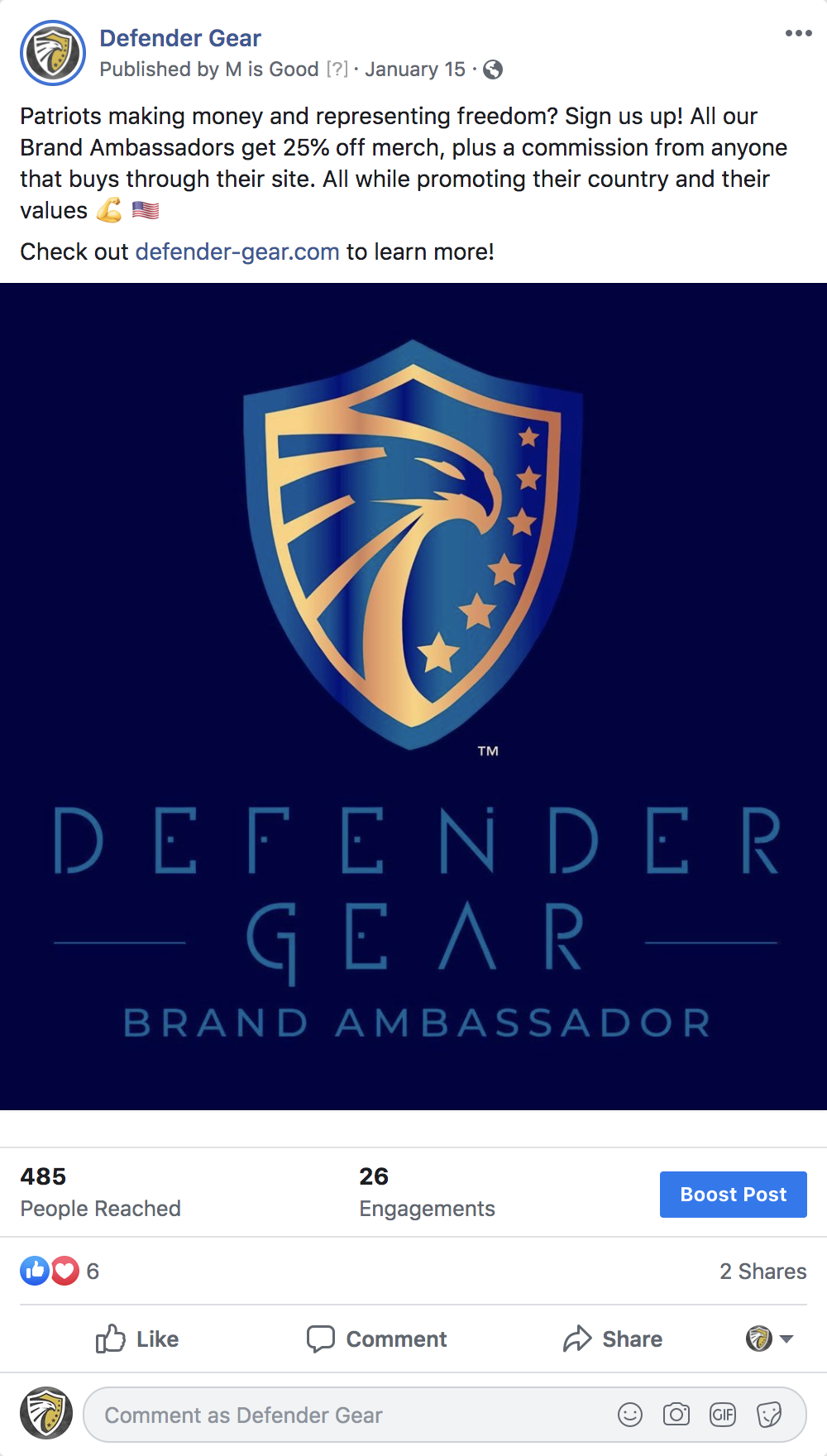 During Defender Gear's partnership with M is Good, they have developed and launched a bold American lifestyle brand made for those who fearlessly and courageously live a life of purpose and passion. Today there is a clear strategy for the market and demographic the company should be targeting. The brand promise and
message is now articulated consistently throughout all touchpoints – website, social media, email, and ads.
• Increased clarity of company vision.
• Higher customer satisfaction.
• Reached new target markets through digital and traditional marketing efforts.
Increase in revenue since 2016.
Increase in organic traffic from 2017 to 2019.
Followers increase on social media.
The R7 Process has helped hundreds of clients
achieve their goals…
will you be next?

Let's chat.
CLICK HERE AND FILL OUT THE FORM ON THE NEXT PAGE TO GET STARTED.