Murray's Tire & Auto Service strives to be Raleigh's one-stop resource for auto service and repair, including brake repairs, top quality parts and detailed inspections.
Murray's Tires was in need of an agency to completely rebuild & host their website, & create marketing strategies that would effectively drive traffic & generate leads.
M is Good designed and built, the new website on WordPress, and created a narrative that focused on customers and their needs. Along with the ongoing digital marketing efforts, the new website has proven to be a conversion-making machine! We have also collaborated on ongoing marketing strategies involving written content, social media management, SEO, and conversion optimization. When COVID-19 began impacting small businesses, M is Good! was able to help Murray's Tires pivot and offer a new service, so they could serve their clients and continue building trust in the community. 
Murray's Tires with M is Good
.
CRISIS RESPONSE MESSAGING
Now, more than ever, we are here to help our neighbors and communities. We are proud to serve you, and protect your health and safety on the road and at home. There is nothing more exciting and liberating than having a car you trust and rely on.
These are times of uncertainty, but it doesn't have to be with your car, car maintenance, and your ability to make short or long-distance trips to the family and friends you love and care for. One thing is certain, your family, friends, and loved ones are essential people, no matter what the government could ever say or do in this lifetime or the next.
So we have added a new service for you. Murray's Pick Up and Delivery Service is designed to make your car maintenance and tire shopping experience as easy, smooth, and safe as possible. For decades we have been your trusted tire shop, and for decades we have loved your family, and we are not going to stop providing you with the safety and security that you deserve. 
To ensure your safety and our team members, we are following the CDC's guidelines to disinfect your vehicle before and after service. We're dedicated to providing excellent vehicle service while maintaining safety and offering you peace of mind in the process. We are ready to dispatch our team right to your driveway and pick up your car for it's scheduled maintenance.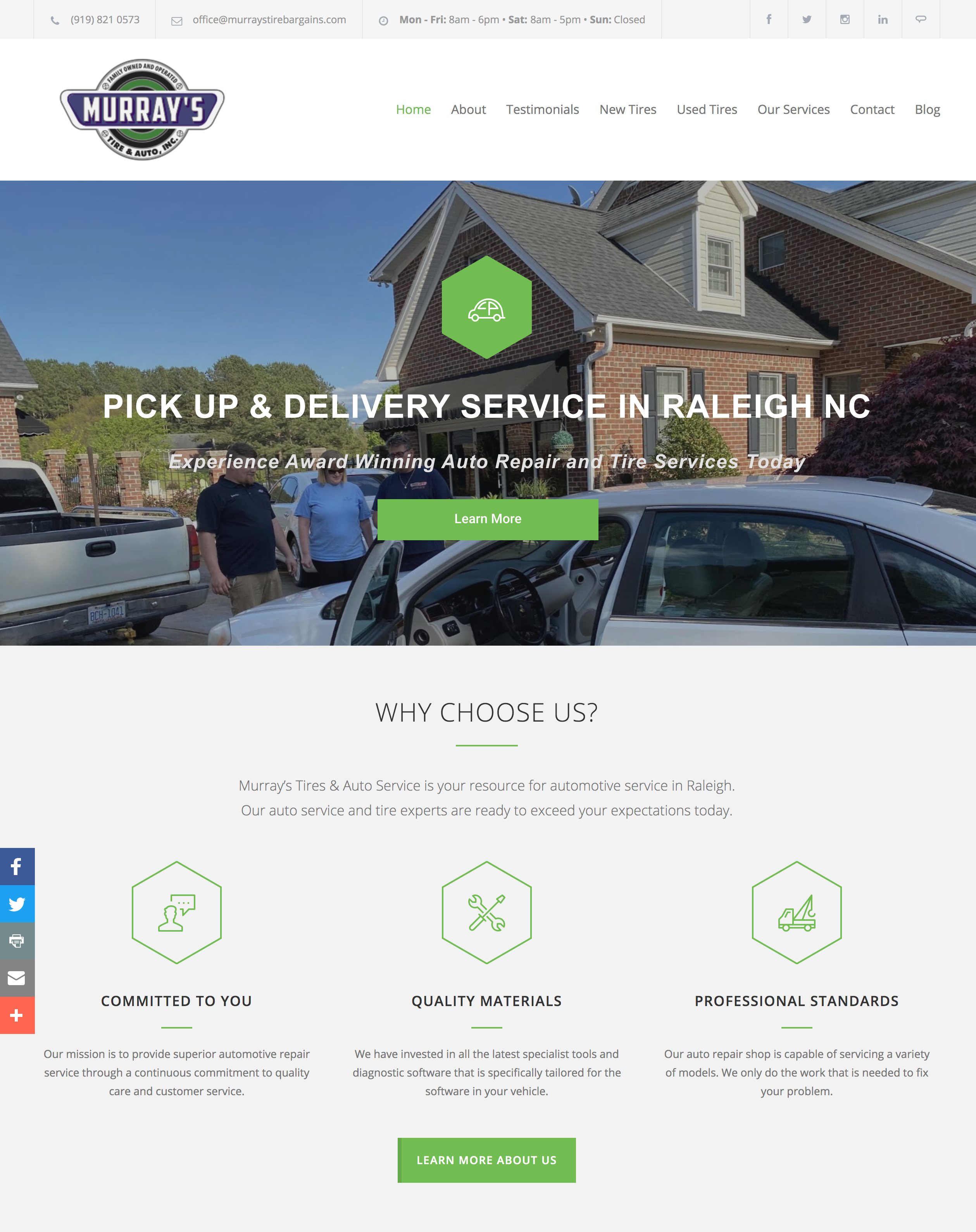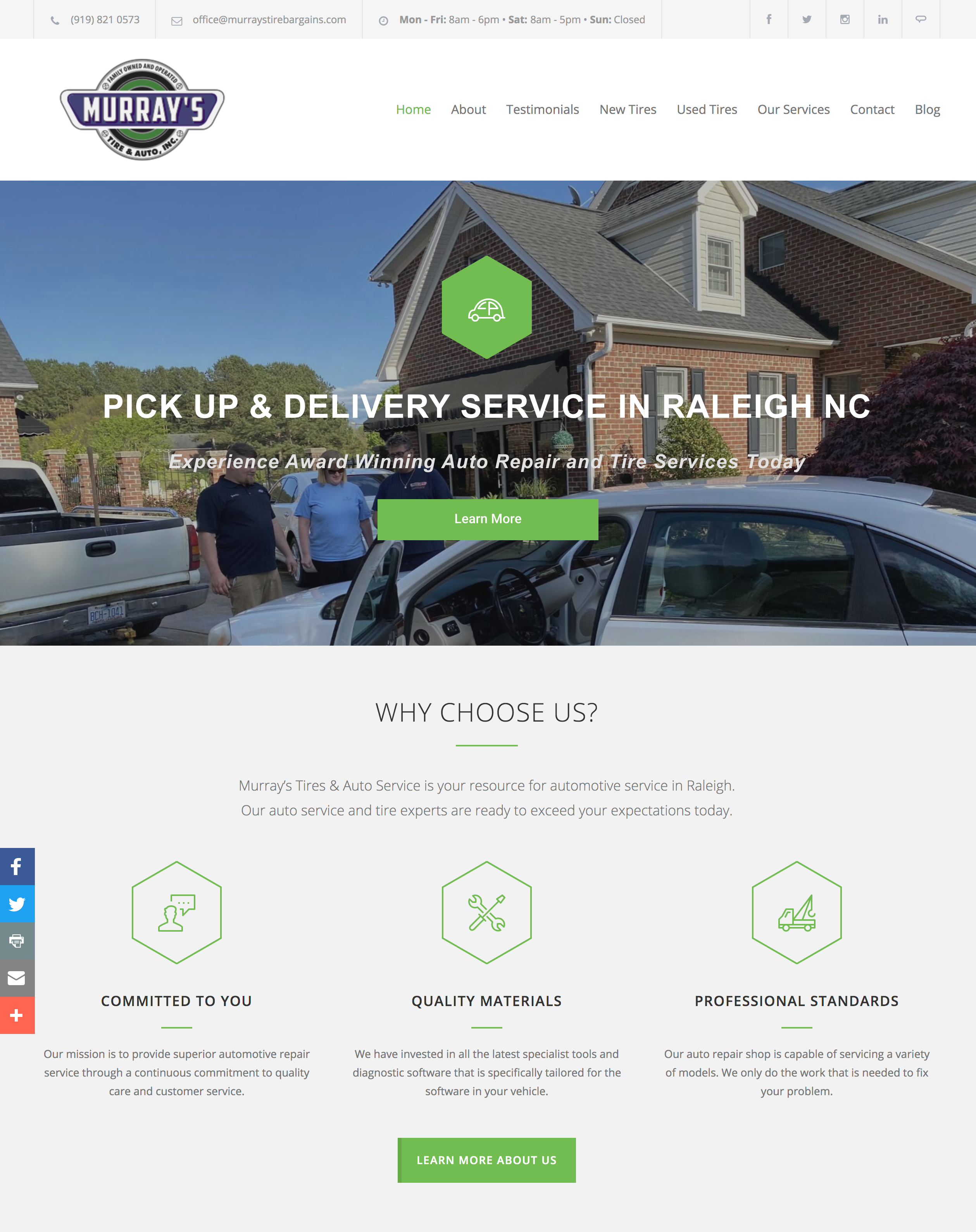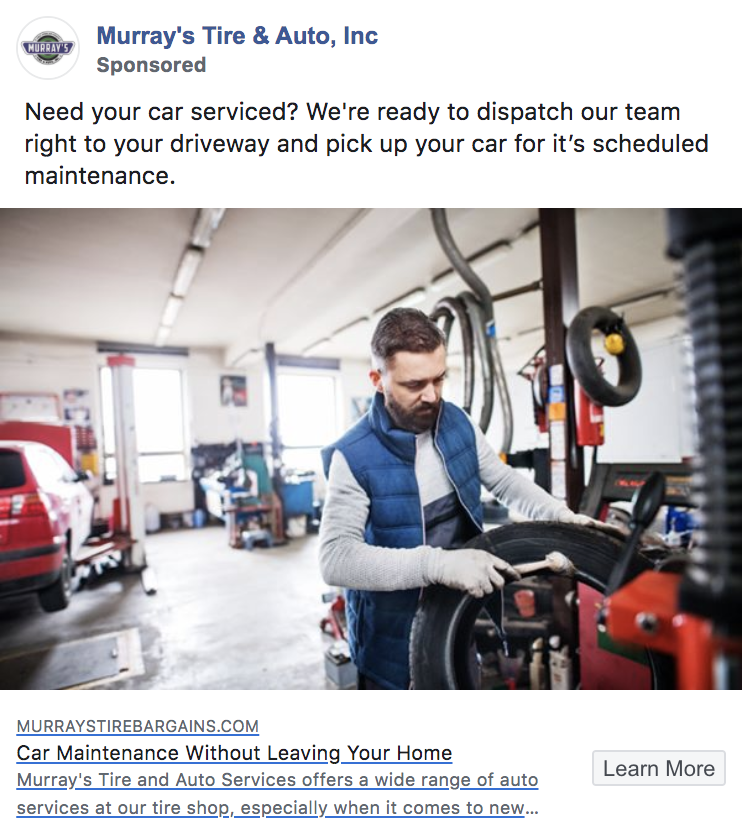 During Murray's Tires' partnership with M is Good, they have a clear strategy for the market and demographic the company wants to serve. With their strategy and established brand, Murrays Tires was able to continue acting as a trusted tire shop, no matter what changes or disruptions come to the marketplace. The brand promise
and message is now articulated consistently throughout all touchpoints: website, social media, email, and ads.
INTANGIBLES
• Reached new target markets through digital and traditional marketing efforts
• Improved customer experience with site restructure
Increase in organic site traffic from 2018 to 2020.
Increase in total leads from 2018 to 2020.
Cost per lead for paid advertising.
Top keywords improved to page 1 on Google.
The R7 Process has helped hundreds of clients
achieve their goals…
will you be next?

Let's chat.
CLICK HERE AND FILL OUT THE FORM ON THE NEXT PAGE TO GET STARTED.