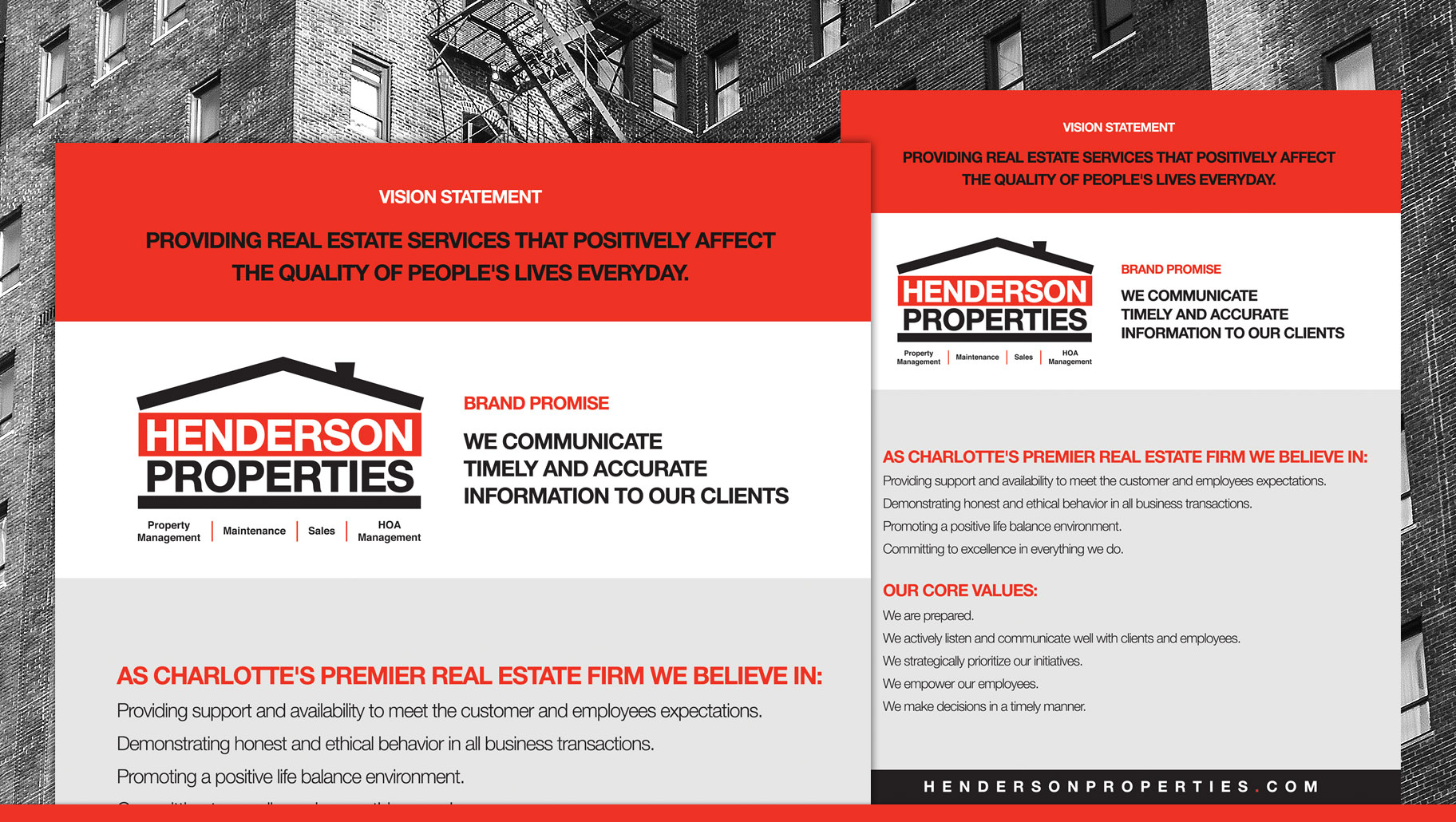 Vision Statement:
We communicate timely and accurate information to our clients.
Brand Promise:
Providing real estate services that positively affect the quality of people's lives, everyday.
Core Values:
We are prepared.
We actively listen and communicate well with clients and employees.
We strategically prioritize our initiatives.
We empower our employees.
We make decisions in a timely manner.
As Charlotte's premier Real Estate firm we believe in:
Providing support and availability to meet the customer and employees expectations.
Demonstrating honest and ethical behavior in all business transactions.
Promoting a positive life balance environment.
Committing to excellence in everything we do.