SEEKING HOPE IS PREPARING AND TRAINING PEOPLE TO SURVIVE, REBUILD, AND HELP OTHERS IN THE MIDST OF CRISIS.
Using the 7 steps in R7 to help transform vision into reality, Seeking Hope was created & built with M is Good's support every step of the way.
From identifying the brand vision and promise, the branding and web design to messaging and advertising strategy, we've walked alongside the Seeking Hope team through it all. We continue to collaborate and expand the brand by helping to identify the core target audience, monitoring key performance indicators (KPIs), and having weekly marketing huddles to discuss areas of growth and enable change in necessary areas.
Seeking Hope with M is Good
.
BRAND MESSAGING
Have you ever thought about what will happen if you or your family was plunged into
chaos during a crisis?
Hoping it won't happen to you isn't a strategy.
60% of people experience trauma in their lifetime. – National Center for PTSD
The suicide rate increased by more than 30% than half of the states from 1999 to 2016.
In some states, that increase was as high as 58%. – CDC
And every year natural disasters kill around 60,000 people and affect close to 160
million people worldwide. – World Health Organization
It's clear that we will all face some sort of trauma or crisis in our lifetime. The question
isn't if, it's when. We desperately need a strategy to prepare and cope with the effects of
trauma in our lives.
WEBSITE & SOCIAL MEDIA CREATIVE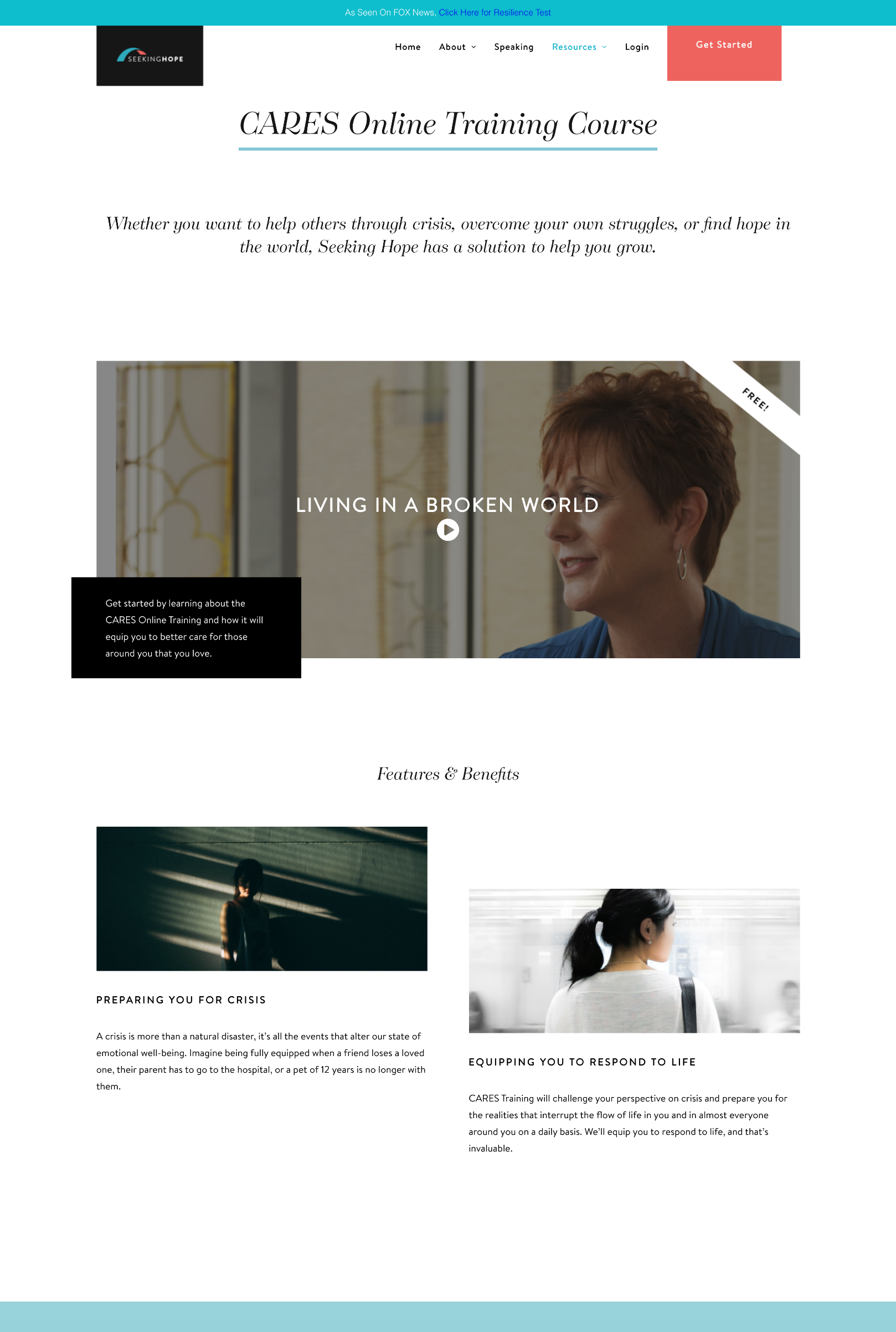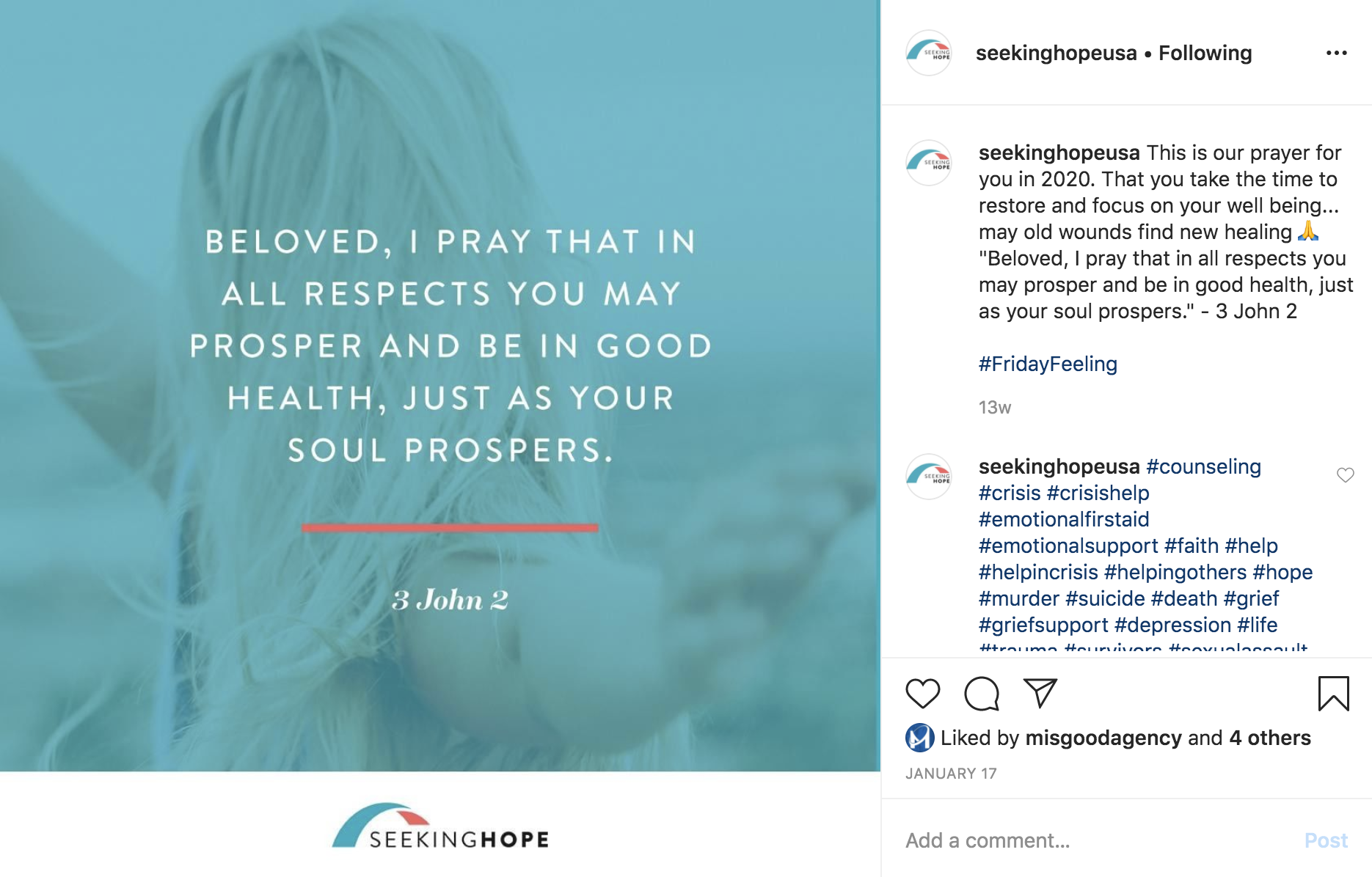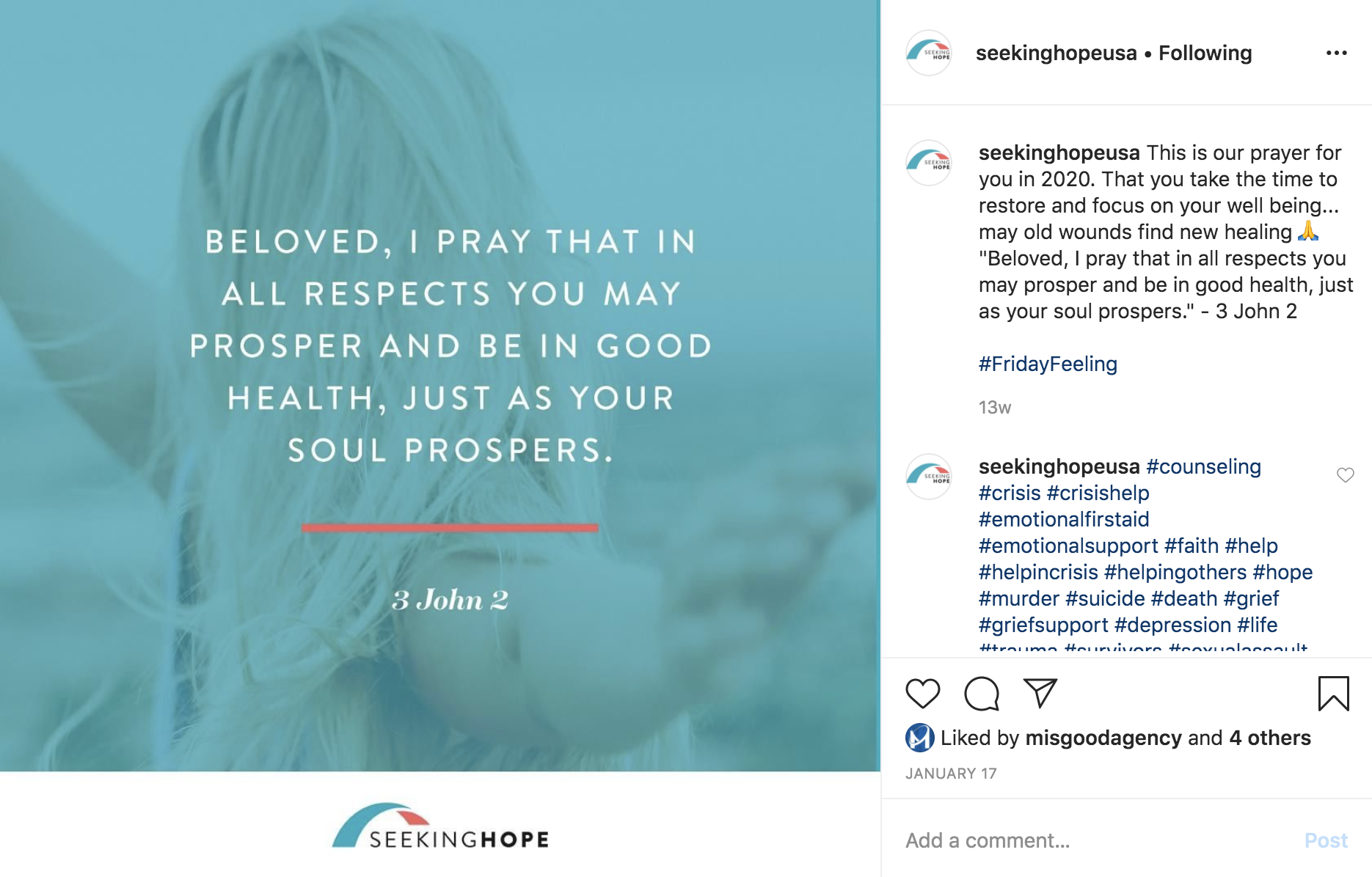 During Seeking Hope's partnership with M is Good, they have developed and launched a brand to make an impact and bring hope in the midst of crisis. The clarity of their message has created a robust team within the company, which has contributed to greater success.
• Increased clarity of company vision.
• Supported audience with informational guides and resources.
• Influenced organizations and nonprofits to implement crisis management strategies.
• Reached new target markets through digital and traditional marketing efforts.
Increase in site traffic.
Increase in SEO (organic) traffic
Increase in email subscribers.
The R7 Process has helped hundreds of clients
achieve their goals…
will you be next?

Let's chat.
CLICK HERE AND FILL OUT THE FORM ON THE NEXT PAGE TO GET STARTED.