If you're a business owner, then you know that Google is one of the most important platforms out there when it comes to marketing. That's why we're excited to announce that M is Good is now a Google Partner! What does this mean for you? It means that we have access to all of Google's latest tools and resources when it comes to marketing your business. We can help you create effective Google Ads campaigns, optimize your website for Google search, and so much more.
This year, Google updated its requirements for Google Partnership badges and revamped its entire partnership system. The new system now separates normal partners from Google Premier Partners and requires stringent requirements for both partnership tiers.
This makes sure that not any company can partner with Google Ads to successfully manage marketing campaigns for clients across many industries. This alone is a great deal because it weeded out a lot of bad Google Ads management companies who aren't utilizing the platform in ways that effectively benefit their clients.
The Partnership Tier is reserved for the top participating Google ad management companies, making it one of the most exclusive partnership programs in marketing across the world.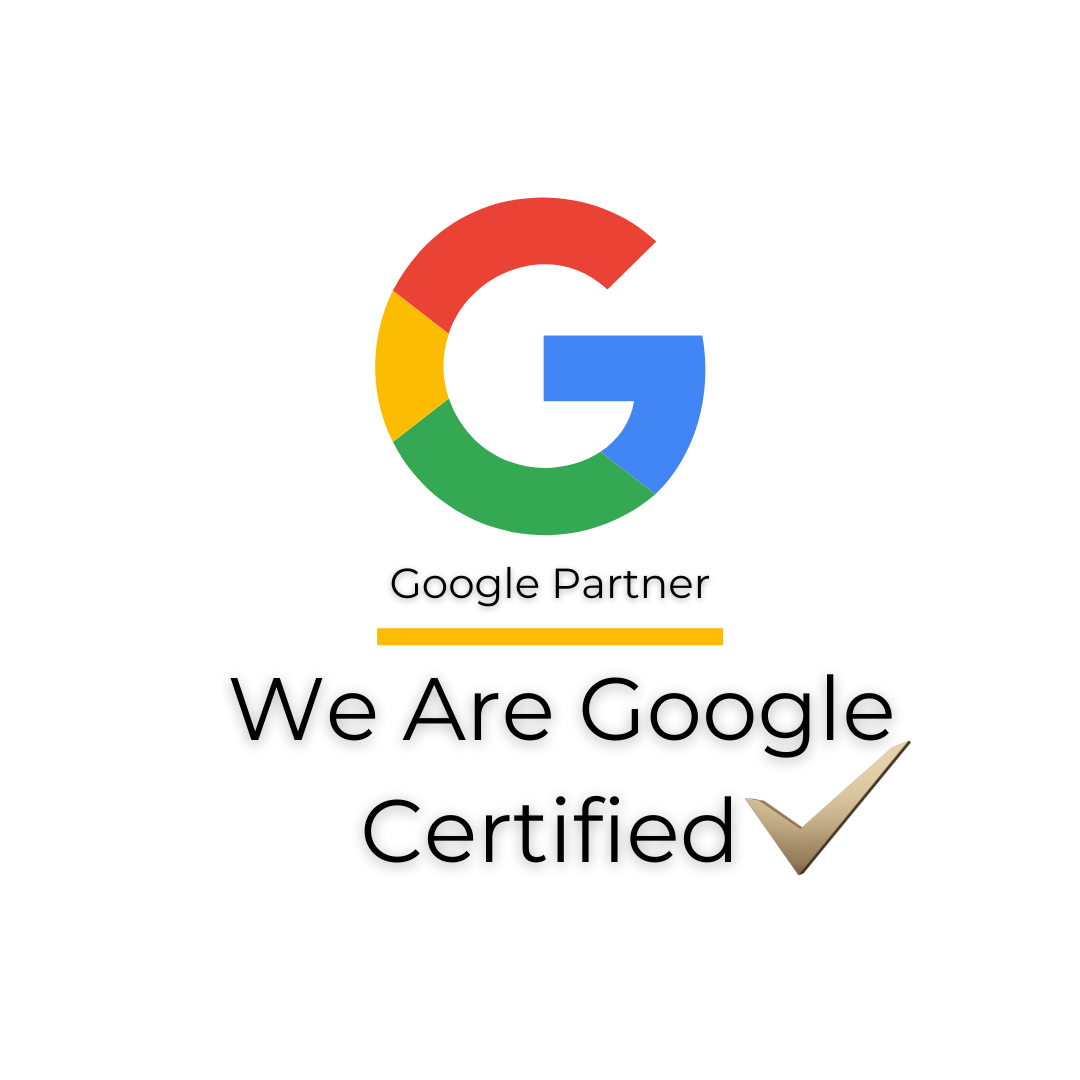 When you work with us, a Google Partner, you know that your marketing campaigns are in good hands.
The minimum requirements that M is Good had to meet this year were:
Maximize Campaign Success – We maintain a Google Ads optimization score of at least 70% across the board for EVERY client and campaign that we manage. This includes every type of Google ad campaigns such as Google Shopping campaigns, Google Search campaigns, Google Video, Google Display, Google Performance Max, Google Local Service Ads, and more!
Drive Client Growth – We maintain a $10,000 USD 90-day spend across all managed accounts and help our clients consistently identify new growth opportunities and sustain their success via their Google Ads campaigns.
Demonstrate Our Expertise – More than 50% of all account strategists at M is Good are certified and up-to-date with certifications in the ad categories that we manage for our clients.
Apply For a Free $10,000 Non-Profit Grant Through M is Good
Along with this partnership certification, M is Good is also an official non-profit grant management agency. This means that we have worked with numerous non-profit organizations in the past few years and successfully applied for Google's non-profit grant of up to $10,000 in free ad spend for qualifying non-profits.
This is an extra $10,000 in ad spend that a non-profit would normally have to pay for out of pocket to advertise on Google's ad platforms. M is Good can help your non-profit apply for and implement the entire grant and get the campaigns up and going with a full-funnel marketing strategy to back it.
Getting the grant is only half the battle, successfully implementing the free ad spend and driving qualified traffic and leads to your landing pages is the hardest part.
Looking To Work With A Google Partner?
Google Partnership is the highest distinction a Google Partner can obtain. As a Google Partner, M is Good has access to exclusive Google resources that other agencies don't. We use these resources to our advantage to drive better results for our clients.
Google's ad platform is constantly changing and evolving, so it takes a team of Google Ads experts to manage and optimize the campaigns day in and day out. M is Good has a team of Google Ads certified specialists that will do just that. We stay up to date on all the latest Google updates and features so you don't have to worry about your Google Ads campaigns going stale.
As a client coming to a marketing team, you are looking for your experience to be as seamless as possible. Google Partnerships are how we maintain that standard and go above and beyond for our clients on a daily basis. The Google Partnership is not only beneficial to you as a client, but it also allows us as an agency to better serve you and your Google Ads needs.
A lot of people, when starting a business, don't realize how hard it can be handling the ins and outs of websites, making sure they stay active and aren't glitching, creating landing pages, and monitoring ads. On a good day, this can be smooth but on a day where technology chooses to have a mind of its own, well, those are the days you really need that expert to show up. Google has a ton of different products, and Google Ads is just one aspect. Google Ads is a complex tool and having someone who is Google Partner certified means they have the experience and skills to get you the best results for your campaigns.
Contact M is Good today and schedule a consultation so we can discuss your marketing goals, budget, and expectations to see if we can help deliver the traffic your company or organization needs to grow and succeed.