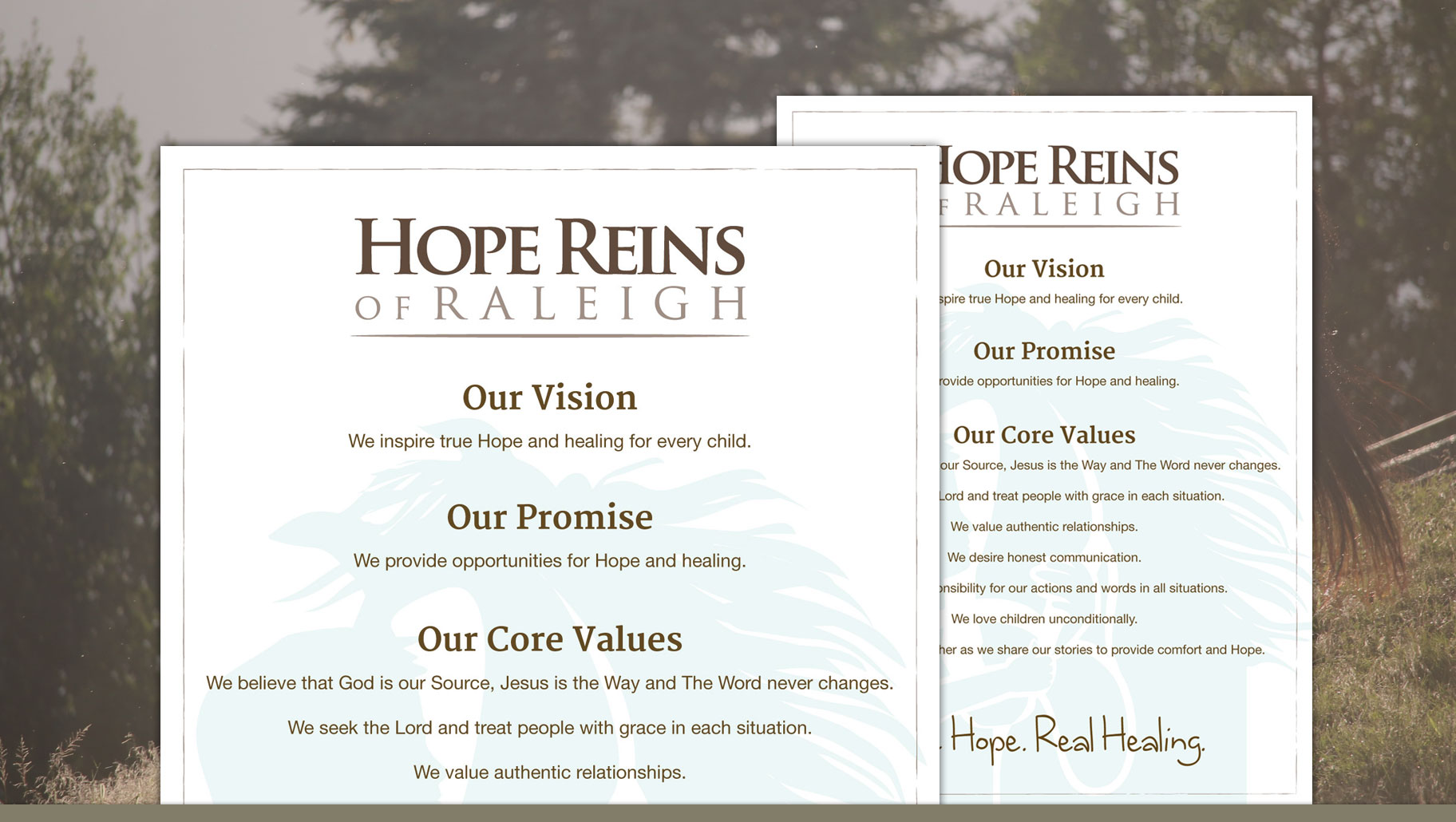 Slogan:
True Hope. Real Healing. 
Vision statement:
We inspire true hope and healing for every child.
Brand Promise:
We provide opportunities for hope and healing.
Mission Statements:
We offer hope and healing through Jesus Christ.
We comfort the hurting and the broken with God's redemptive love.
We share transparent stories.
We connect hurting children with rescued horses.
We engage organizations that assist hurting children.
We support transformational giving.
We celebrate our unique community of authentic relationships.
We provide opportunities to experience God's Creation.
Core Values:
We seek the Lord and treat people with grace in each situation.
We value authentic relationships.
We desire honest communication.
We take responsibility for our actions and words in all situations.
We unconditionally love children.
We appreciate every story.