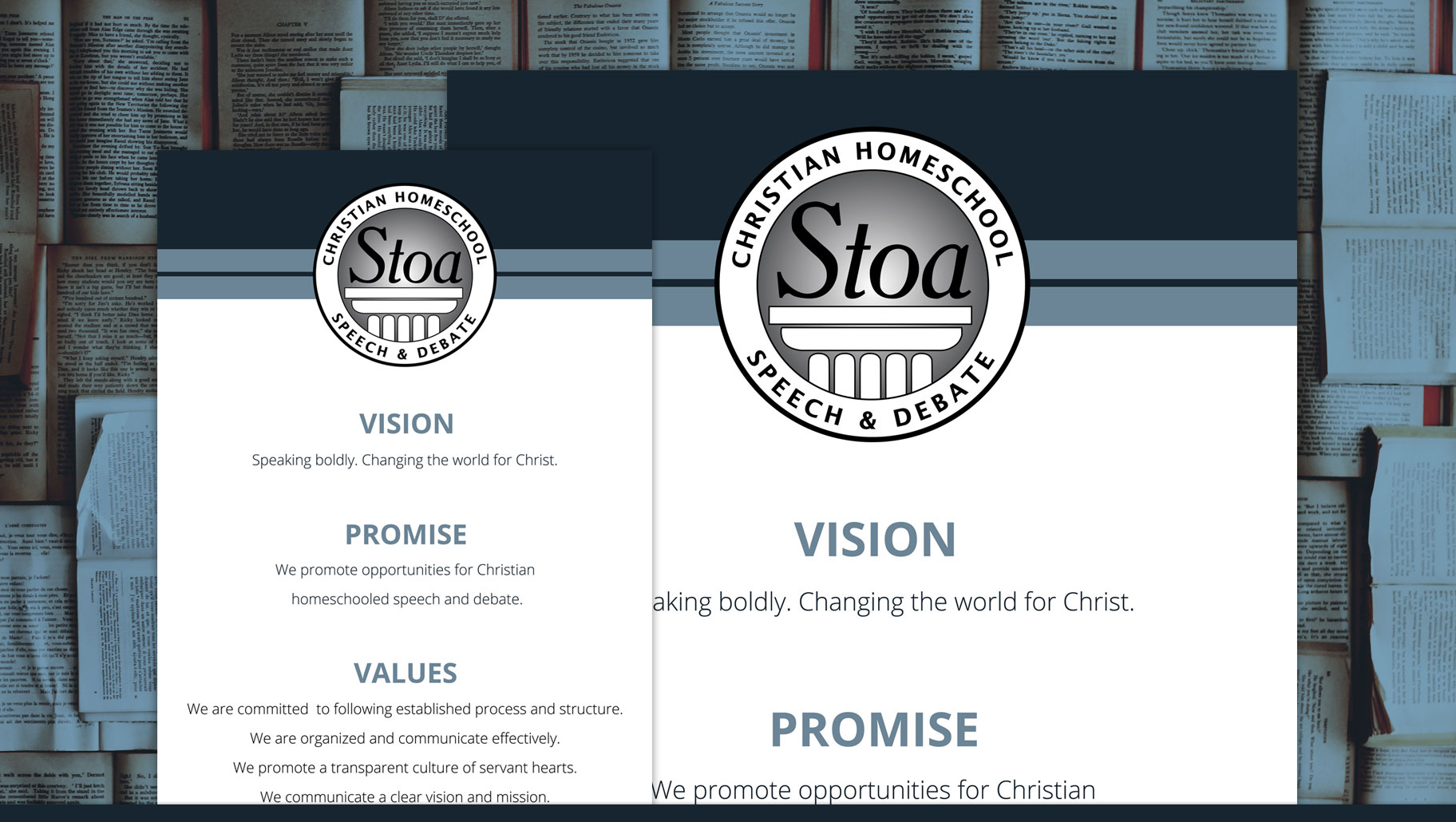 Vision Statement:
Speaking boldly. Changing the world for Christ.
Brand Promise:
We promote opportunities for Christian homeschooled speech and debate.
Stoa Theme Verse:
For from Him and through Him and to Him are all things. To Him be the glory forever. Amen. – Romans 11:36
Core Values:
We are committed to following established policies and procedures.
We are organized and communicate effectively.
We promote transparency and servant leadership.
We communicate a clear vision and mission.
We promote integrity and honesty in every situation.
We recognize competitive excellence.