Through my short time here as an account manager with M is Good, I have boiled account management down into 4 key characteristics that have helped me get work done and manage my time, our client's time, and their expectations.
Account management can make or break client relationships, and requires specific characteristics and actions.
So, what makes an account manager successful in the workplace?
In the following paragraphs, I'll identify 4 vital traits that set excellent account managers apart and aid in building strong relationships with clients.
1. A Great Account Manager is Knowledgeable
Every business and organization needs marketing. Because of this, I have found it extremely important to do some high level research in order to understand the company or organization's goals and priorities.
Proverbs 18:15 says this, "An intelligent heart acquires knowledge, and the ear of the wise seeks knowledge." This verse means a lot to me when it comes to becoming more knowledgeable with the clients business. Who is going to know more about the industry than the ones in it? Ask questions.
Clearly understanding what your client does and has to offer enables you to serve them better. Not only does the research help my team effectively market the client and set it apart from competition, but it also enables me to communicate with the client with greater clarity and understanding.
2. A Great Account Manager is Relationship Oriented
I know that good relationships produce good work. That is why a powerful trait of a good account manager is the ability to build strong relationships with clients. This starts with trust.
Building trust requires understanding the expectations of my ability and backing up my word with my actions, I have understood that my word is my bond and I have to back up my language with my behavior. Some ways that great account managers go the extra mile include giving the client a project done ahead of the scheduled time and putting in the effort to get to know them personally. 
Proverbs 17:17 says, "As iron sharpens iron, so one person sharpens another."
I am a people's person and try to go the extra mile as much as possible with my clients. I want my clients to know and feel like I am genuinely invested into their company/business and will do whatever it takes to gain their trust. 
With trust comes loyalty, and as an account manager, that means the world.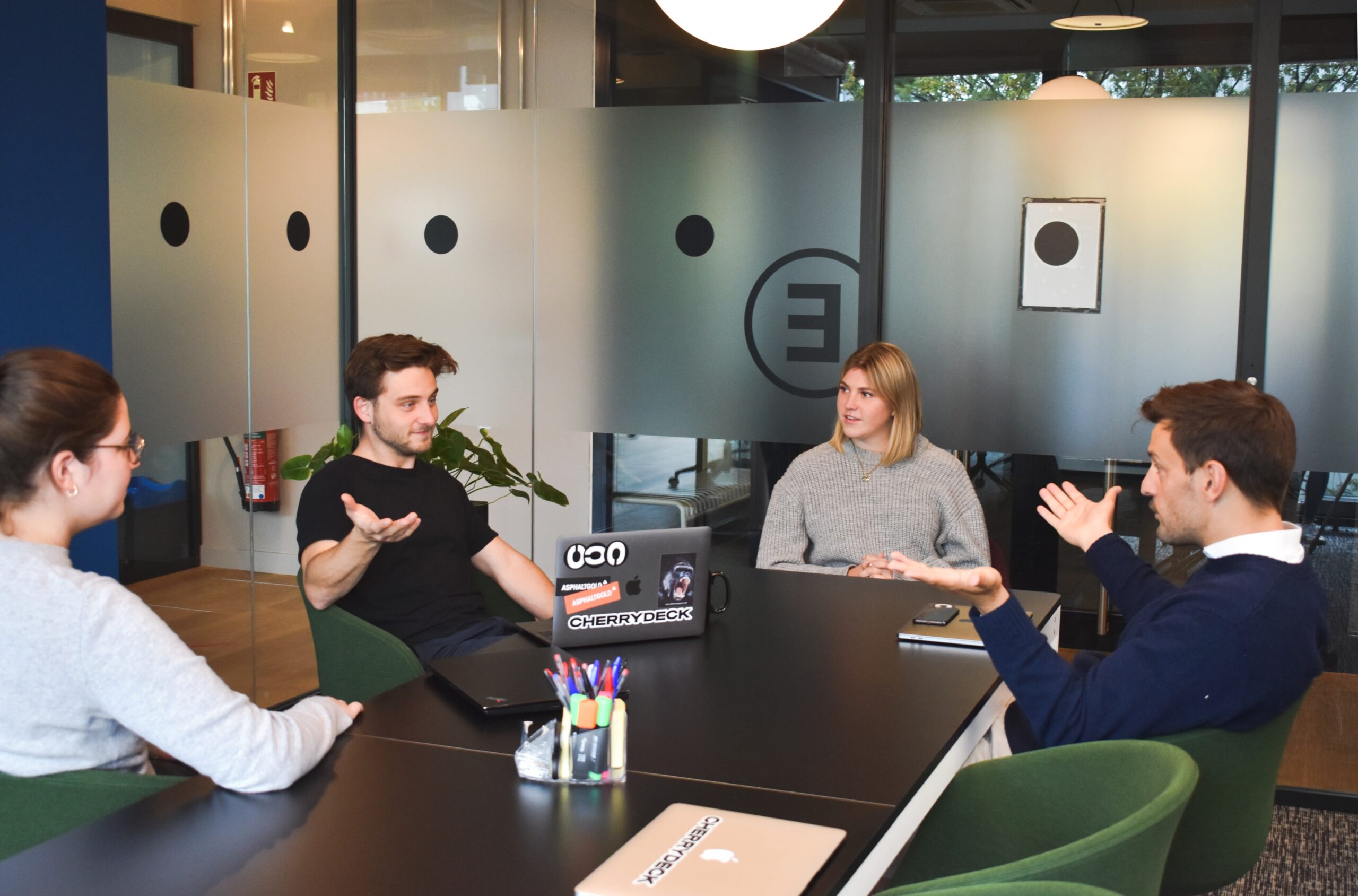 3. A Great Account Manager is a Stellar Communicator
One of the most important skills that I can have as an account manager is being able to communicate what's going on, the good and bad. When the communication channel is very clear, expectations can be met. 
This means ensuring that steps in the marketing process are lined up with time frames, costs, and expectations. Making sure my clients and team are part of these conversations and understand the process helps clarify the goals and unify everyone involved.
The quicker an issue is addressed, the quicker it can get resolved! A good account manager is not afraid to admit that they are wrong, and, while difficult, this honesty can lead to even greater trust in your client relationships.
4. A Great Account Manager is Results Driven
The reason a client comes to your marketing agency is to get results. Period. I strive to be results driven. This means having the client's goals in mind, monitors the data, and always seeks opportunities to upsell products and services for the client. 
Looking at trends, projecting what future sales look like, and figuring out what's working helps to demonstrate value to clients, and is a vital part of my job. Remember, your client's success is a win for you as well, so remaining results-focussed and striving to always improve is an important characteristic of great account management. 
To conclude, excellent account management isn't a simple task. It requires research, thoughtfulness, time, and energy.
There is always more to learn, and I strive to get better every day. Having a great team at M is Good to learn from has helped my account management skills develop exponentially! I am blessed that the Lord has brought me to this company, where I can help spread the Kingdom of God through my talents and abilities. To Him be the glory!
Colossians 3:23
"Whatever you do, work heartily, as for the Lord and not for men,"